Since 2018, I have made a couple dozen maps for Quake. Below are a few of my most recent maps as well as a few older favorites.
Coffee Quake 2, multiple maps (April 2023)
I contributed 9 new maps to the Coffee Quake 2 speedmap collection. Each map was allowed 2 hours of build time. Due to the tight time constraints, I focused each map on one or two combat encounters, aiming for short but high-quality experiences.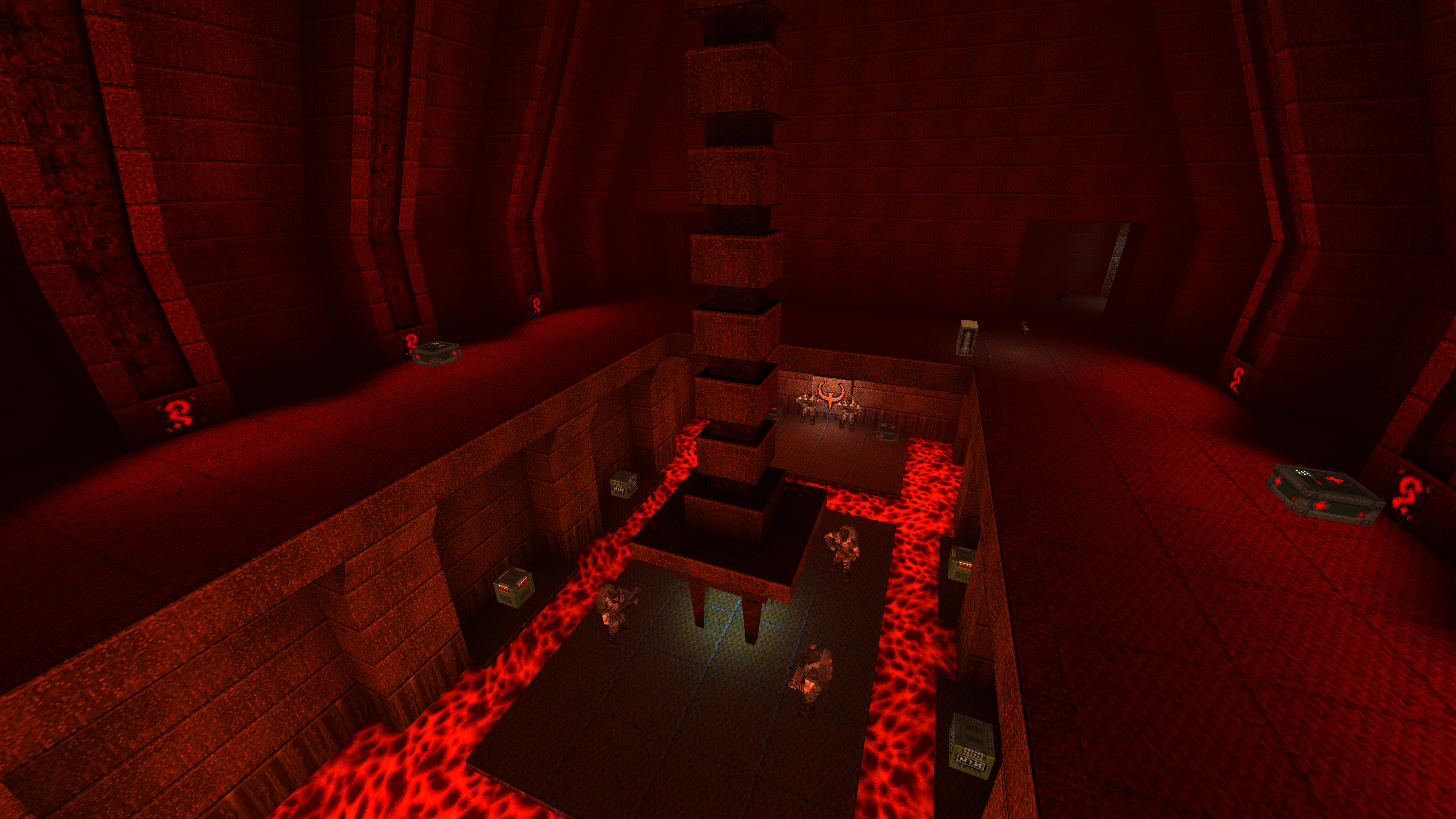 "Tower of the Apprentice" from Horde Mode for the Quake Rerelease (2021)
Below is a player's impressive 1 hour solo run of "Tower of the Apprentice" on hard difficulty.
"Realm of the Machinists" from Dimension of the Machine for the Quake Rerelease (2021)
Below are two playthrough videos from the community
Phasewarp Mod (Beta 2021)
Halloween Jam 2 "Into the Hall of Stolen Faces" (October 30, 2019)
Sewer Jam "If You Could Do It All Again" (September 2nd, 2019) Release Notes
Toybox Mod v1 (April 23, 2019) Release Notes
Green Demon Challenge Mod (5/27/2019) Download | Video | Forum
Other maps:
See Quaddicted for the complete list